Welcome to the comfort of Autumn Glory
Trusted to manage wealth for generations.
Who We Are
Autumn Glory Partners is a private, family-owned asset and wealth management firm with deep investment experience in both public and private markets.
We provide high net worth families, trusts, foundations and endowments with a long-term platform of trusted wealth appreciation and preservation.
With offices in Tulsa, Oklahoma and Dallas, Texas, we are connected to our clients through strong bonds of community and friendship.
More About Us ›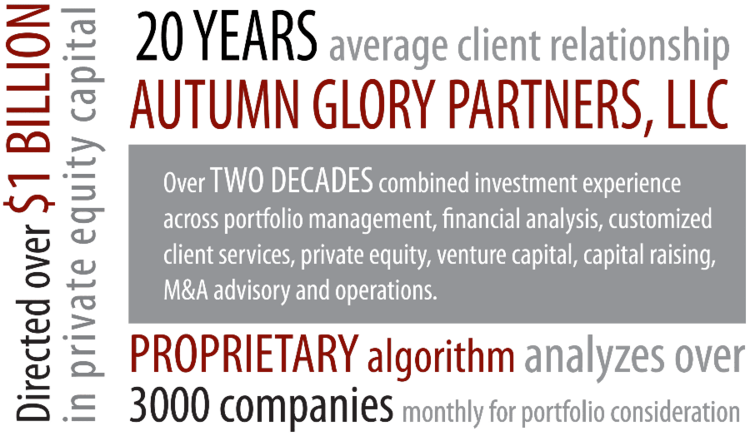 As a Registered Investment Advisor with the SEC, we have a fundamental obligation to always act in your best interest and provide our undivided loyalty and utmost good faith.
Our Fundamentals