Our Services
As a fiduciary, our goal is to provide a long-term platform of trust and performance to protect and grow each client's wealth. We look to capitalize on public market shifts by offering professional oversight, both in-house and via outside managers where appropriate, utilizing the latest technology in an effort to deliver above-market returns.
---
Equity Management
Our equity management strategy builds a diversified portfolio across various sectors and themes, utilizing both specific stock selection and ETFs where appropriate. Our proprietary screening processes identify a subset of equity investments that exemplify characteristics we believe make them more likely to outperform over a market cycle.
The chart below is a high-level summary of one such screening process.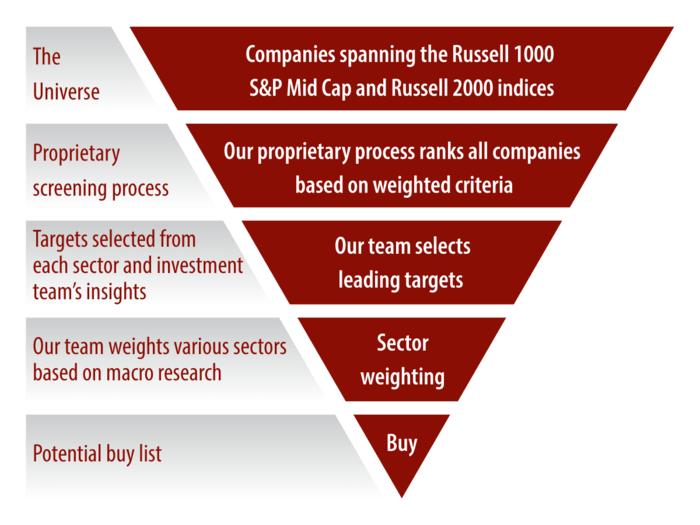 Fixed Income
When clients require income, diversification or preservation of capital, we create a fixed income portfolio of municipal, government or corporate bonds. Portfolio construction is based on quality and value targeting each client's specific needs.
Private Equity
We offer private equity exposure without a typical "2 & 20" fund commitment. Interested clients will have access to proprietary deals through Autumn Glory's network, on a case-by-case basis.
Outside Manager Selection
When appropriate, our team will include outside managers for diversification of ideas and/or strategies.