About Us
Our experience managing wealth in both public and private markets and investing through both bull and bear markets is our foundation for providing investment management solutions to high net worth families, trusts, foundations and endowments.
---
Fiduciary Focus
We act as a fiduciary and always act in the best interests of our clients. Our focus is on low-cost preservation of wealth for future generations while maintaining a reasonable risk/reward exposure for clients.
Analytical Capabilities
As forward-thinking analytical professionals, we have developed a highly-structured investment process across a range of asset classes to meet the varied needs and preferences of our clients.
Diversification
We create custom portfolios using large, mid & small cap public equities, bonds (corporate, municipal and government), ETFs, special situations and private equities.
Platforms
Assets are allocated across our proprietary investment platform and to third-party managers on a selective basis.
Opportunistic Investing
Private equity exposure without a typical "2&20" fund commitment. Interested clients will have access to proprietary deals through Autumn Glory's network, on a case-by-case basis.
Local Presence
Principals are visible, active members of our communities; in most cases we have known clients on a personal basis for years, and even decades, prior to establishing a client-advisor relationship.
Independence
We seek the best and most efficient options for our clients depending on the strategy, as all custodians are available.
---
Our History - A Timeline
Peter Adamson co-founds H&A
Peter Adamson co-founds Houchin, Adamson & Co. ("H&A"), a registered Broker-Dealer based in Tulsa, with partner Larry Houchin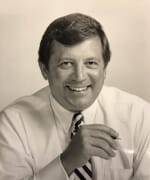 H&A incorporates Irwin Securities Corp., an early discount brokerage platform
H&A underwrites several public offerings including Rocky Mountain Chocolate Factory, Inc., National Royalty Corp. and Educational Development Corp.
Pick-A-Portfolio Contest
H&A partners with the Tulsa World newspaper in promoting the inaugural "Pick-A-Portfolio" contest, an annual public stock-picking competition
University of Oklahoma Regents Leadership Award
Peter Adamson receives the University of Oklahoma Board of Regents Leadership Award
Commission-based to Fee-based
Peter Adamson and partners morph H&A from a commission-based business to a fee-based advisory business under the name Adams Hall Asset Management; they also unveil OKStocks.com, an early mover in the world of online trading platforms
F&M Bank & Trust Co. purchases an ownership stake in Adams Hall Asset Management
Jonathan starts his career
Jonathan Adamson begins his career as an investment banker with Banc of America Securities in New York
Jonathan Adamson joins Argonaut Private Equity in Tulsa after earning his MBA from the McCombs School of Business at the University of Texas at Austin
Mariner Wealth Advisors acquires Adams Hall Asset Management; Pete Adamson and Jackie Irwin found Autumn Glory Partners, initially as a family office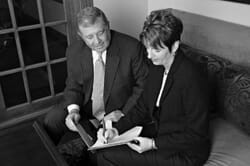 Jonathan Adamson joins Hall Capital, a family-owned private investment company, as Managing Director and head of its Dallas office
Jonathan joins Autumn Glory
Jonathan Adamson joins Autumn Glory as President and assumes day-to-day responsibility of the business alongside Peter Adamson; Autumn Glory becomes an SEC-registered investment advisor
Autumn Glory surpasses $300MM in AUM for the first time
Autumn Glory carries on for the next generation
Peter Adamson passes away after a long illness, and Jonathan Adamson assumes sole responsibility of the business for the next generation